keeping dogs safe in canine hydrotherapy
Achieve your level 3 certificate in canine hydrotherapy
Do you want to qualify in canine hydrotherapy?
Are you needing to gain a hydrotherapy qualification to advance your canine career?
Have you searched for a course with ongoing support during and after your training?
Do you want to find a  course with comprehensive practical "hands on training" delivered by clinical specialists?
Imagine…being qualified in canine hydrotherapy, delivering safe & effective treatment to each dog in your care!
INTRODUCING
LEVEL 3 CERTIFICATE IN CANINE HYDROTHERAPY
Qualify in canine hydrotherapy to advance your canine career. Update and link your knowledge to a wide range of current clinical skills to achieve the best outcome for each dog in your professional care.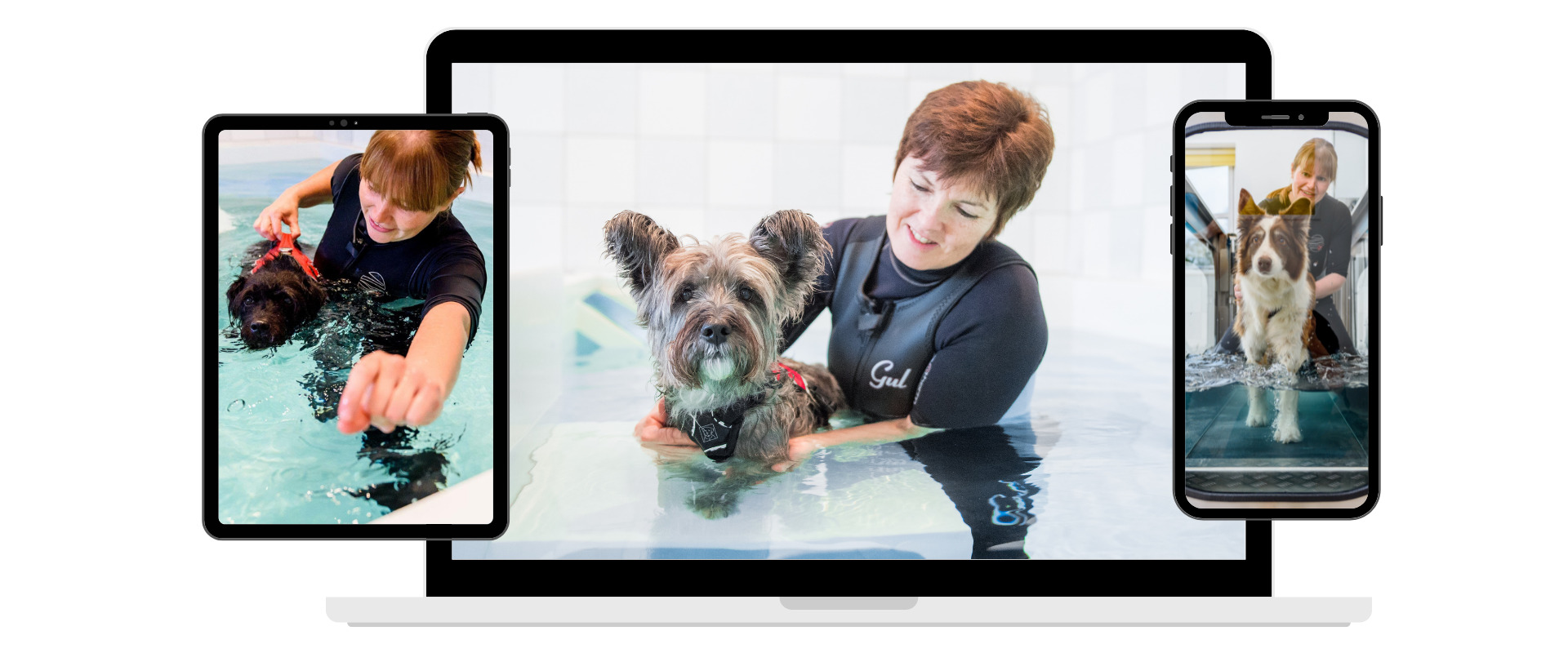 This isn't your average course.
It's led by canine therapists with over 27 years of clinical experience, who are clinical specialists and do the job.
Link this to 15 years of expertise as an accredited clinical educator and you have the perfect course for hydrotherapists.
By the end of this course you will:
Achieve your qualification in canine hydrotherapy, so you can start your professional career 
Acquire current clinical skills so you are able to devise the best canine programme
Attain your water management skills so you are prepared for complex challenges
Develop your professionalism so you ensure your practice ethos is dog centred and prioritises each dog and owner
Achieve 300 hours of CPD study including 48 hours of practical skills training, to meet the requirements of your professional body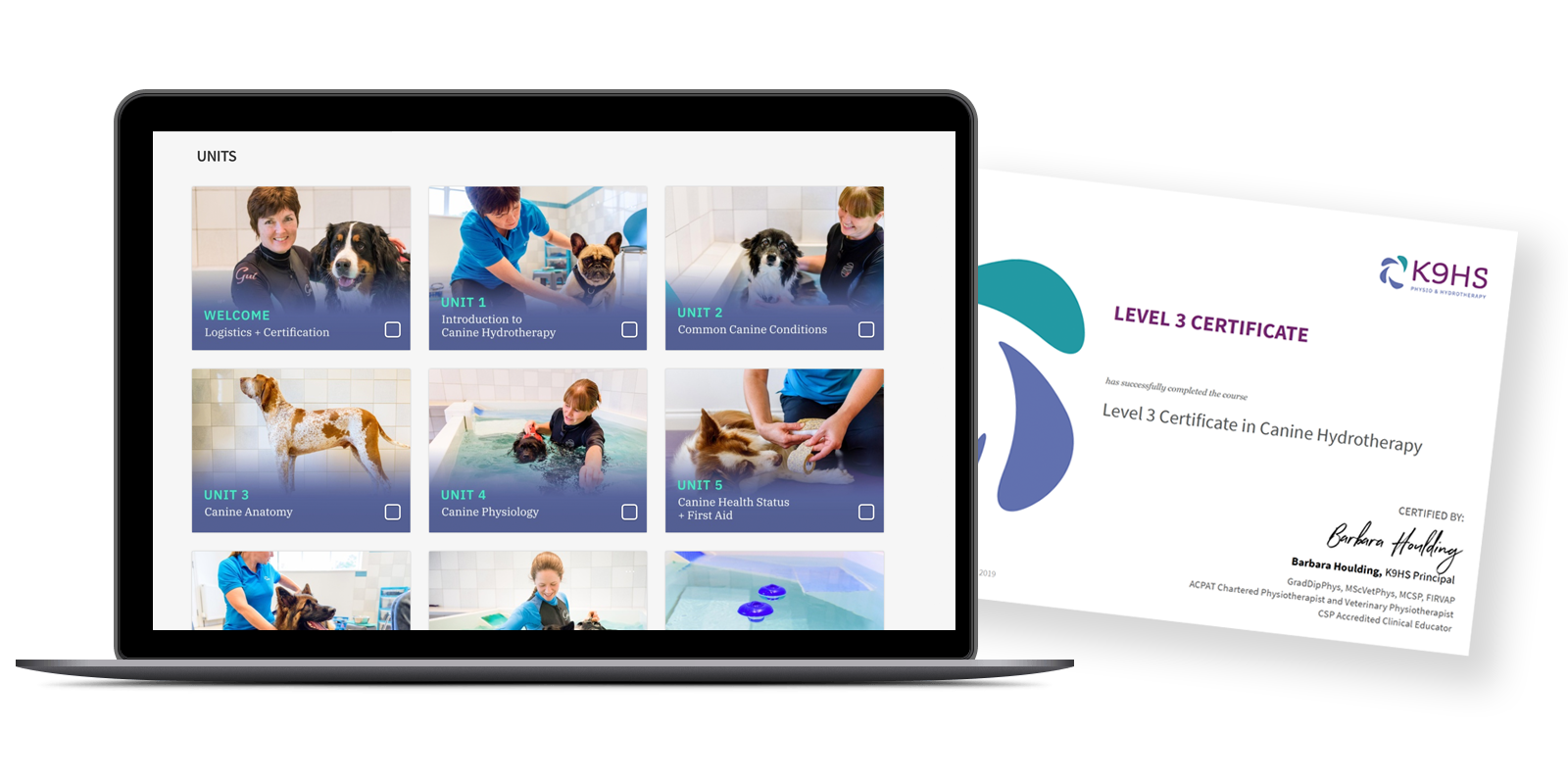 Course Units
To achieve the Level 3 Certificate you need to successfully complete 10 of the 12 units. These units combine the theory and practical elements essential for safe practice and you have full access to the course material of all 12 units. There are 9 mandatory units (units 1 – 9) and 3 optional units, for you to choose one unit, to make up your 10 units.Our flexible format delivers this course to you in 2 modules and course fees are divided into two part payments, one for each module.Module 1 – Online course material for 12 units (shown below), with ongoing support and mentoring throughout the course. Our amazing learning platform offers you a multi formatted and interactive experience. It includes our unique instructional technical videos (K9TVs and OneShot video series) video links, informative scripted sections, annotated visuals, articles, clinical templates, unit tutorials, quizzes, downloadable pdfs and unit workbooks designed especially for you.
Module 2 – Face to face hands on practical training in small groups. You choose where you would like to train and we have two locations in the UK – Bedingfield, Eye, Suffolk and Hinckley, Leicestershire. We also offer satellite centres in Ireland and New Zealand and Module 2 fees are paid in the local currency direct to the satellite centre. Your practical training is supported by professional discussions booked with Barbara and access to our innovative online Practical Training Hub.
You choose when you wish to start your studies, set your pace of learning and choose where and when you wish to complete your Module 2 practical training. You need to pass both the theory and practical elements and we use a range of assessment methods which are assignment based (10 unit assignments) generating useful clinical tools for your practice.
You have 18 months to achieve your qualification and are supported throughout this time to help you achieve your goals.
Open access to our interactive K9HS Community based within the learning platform.
This is a space we regularly add extra resources for you. It's a great place to ask questions and share your ideas with other canine professionals and like minded clinicians.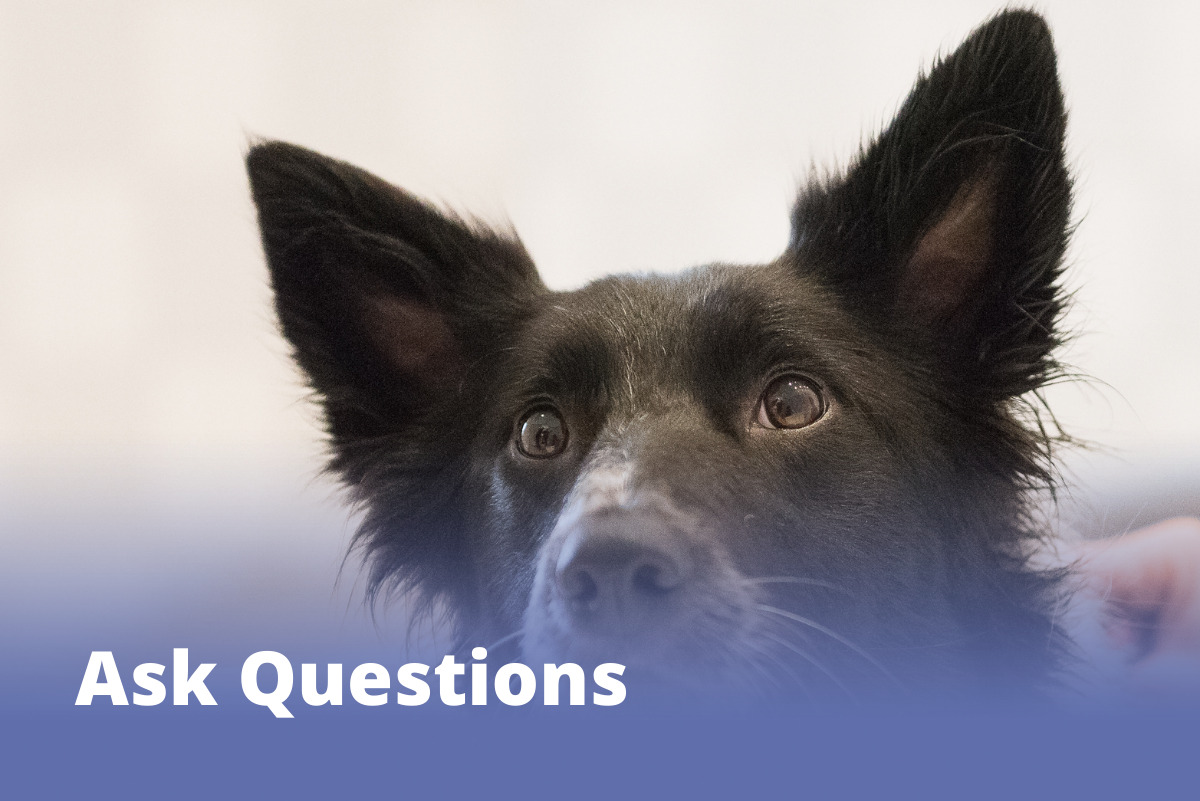 "K9HS provided me with a unique learning experience whilst completing my L3 Certificate in Hydrotherapy. The online module 1 meant that I could study the units at my own pace, whilst still having the benefit of support via the online forum or email.
The practical days were tailored really well to each students individual needs, being well structured and informative. As a Veterinary Physiotherapist this course built on my existing knowledge without repeating content I was already confident with and, having now achieved my certificate, allows me to add another dimension to rehabilitation plans for my patients!"
– Karen Goodall Veterinary Physiotherapy, South Yorkshire, UK
Full access to all 12 units to help you effectively integrate the topics

Multiformat resources including downloadable PDFS for you to advance your knowledge

Open access to the K9HS Community for you to ask questions

Booked Pro Discussions with Barbara to help you with your course queries

PPT Workbook templates and tutorials to help you build your draft answers

Drip release of the 12 units over 7 weeks to help  you focus on each topic
A choice of satellite centres for you to choose your preferred location

4 days practical training to help you implement your Module 1 knowledge, plus an optional 5th day

Ireland (euros) and NZ (NZ dollars) practical training is paid directly to the centre to help you if you are located overseas

Bespoke online Practical Training Hub with additonal resources to support your hands on training experiences
Please note: separate fees are charged for Module 1 and Module 2. You MUST commit to both modules but will only be charged for Module 1 initially. 
Who is this course best for?
This course is best for both professionals and those looking for a career change, wishing to achieve the recognised qualification to practice in canine hydrotherapy.
We offer bespoke training experiences to meet each person's specific needs and have a clinically enriched training programme delivered by canine physiotherapists specialising in canine hydrotherapy.
Which credentials will I get for completing this course?
SEG Awards are the qualification awarding body and issue their Level 3 Certificate in Canine Hydrotherapy, course transcript and qualification letter to the course candidate on successful completion of the course.
This course has been fully approved and endorsed by the Institute of Registered Veterinary and Animal Physiotherapists (IRVAP) and its sub group; Institute of Canine Hydrotherapists (ICH).
Why can't I just buy the course?
This qualification requires an application process to ensure all your questions are answered and you understand the course requirements.
This long term study commitment is for the serious candidate wishing to achieve a recognised ofqual qualification. This professional status indicates a therapist who offers safe and effective canine hydrotherapy for the dogs in their care.
What assessments do I need to complete?
There are no formal examinations. You have to complete 10 Unit Workbooks which cover both theory and practical components. These assignments cover the assessment criteria documented in the SEG Awards Qualification Guide.
Plus you need to pass a practical skills assessment. We work with you providing support and mentoring throughout the course and beyond.
Do I need to buy books + additional learning materials?
We provide you with all the resources you need to achieve your award. These are expansive and include our own unique instructional videos (K9TV and OneShots), video links, scripted lessons, templates, downloadable pdfs, illustrated visuals, webinars, ongoing support and mentoring throughout the course and full access to our private K9HS  Community.
What if I need more time to complete my studies?
We know life throws curve balls every now and then, so if you find you need additional time to complete your unit or the course, you can request extenuating circumstances (IC).  You need to formally apply in writing to Barbara for an agreed extension period and we work with you to find a solution for your specific needs.
How do I know if this is the right course for me?
Our application process includes a phone  interview to discuss all aspects of  the course and ensure you are fully informed and your questions are answered.
As an accredited clinical educator, I help those working with dogs advance their canine skills and practice. 
My vision is to positively support and mentor dog focused individuals. I am passionate about helping find solutions and providing exciting opportunities for growth and success in the canine field you work in. Whether you are experienced or new to working with dogs, our community consists of a world wide group of like minded individuals who are all about the dog! 
"I believe in working with each dog and their consent, using clinical reasoning to make every therapeutic touch count!"