PROGRESSing your canine Skills
Advance your clinical experiences, confidence, skills and techniques, with support.
Our accredited training focuses on your needs and best fit and includes Ofqual courses, Accredited CPD training, Practical Masterclasses & online Training Hubs, plus our innovative online Canine Resource Library.
Passionate about healthy, happy dogs
We are delighted to be a part of your canine journey, whether you are new or experienced with dogs. Working together we explore and share skills, knowledge and techniques and we pledge to support you as your success is our success, which means healthy, happy dogs.
I'm committed to finding solutions through sharing knowledge and skills to help you advance your canine skills.
My vision is to provide high quality training choices and foster a positive and friendly network promoting the very best health care for the wonderful dogs we see. 
I'm passionate about helping you discover opportunities to build valuable connections with the dogs in your life and sharing techniques to make every therapeutic touch count.  
Credentials
First UK Accredited Clinical Educator in veterinary physiotherapy (awarded by the Chartered Society of Physiotherapy)

10 years experience as an accredited clinical educator, lecturer, assistant examiner  at the Royal Veterinary College on their Postgraduate Masters in Veterinary Physiotherapy (level 7)

Co-Course Director for the Nottingham Veterinary School's Postgraduate Certificate (PgCert level 7) in Small Animal Rehabilitation

Designed, taught and examined the canine component of the ACPAT Core Knowledge and Skills course

International speaker and instructor in canine physiotherapy, rehabilitation and hydrotherapy

Presented with the Canine Hydrotherapy Association (CHA) Award in 2017 for outstanding services to the UK hydrotherapy industry
Chartered Physiotherapist and Veterinary Physiotherapist with 40 years clinical experience
Current Chair of the Institute of Registered Veterinary and Animal Physiotherapists (IRVAP) and it's sub group; the Institute of Canine Hydrotherapists (ICH).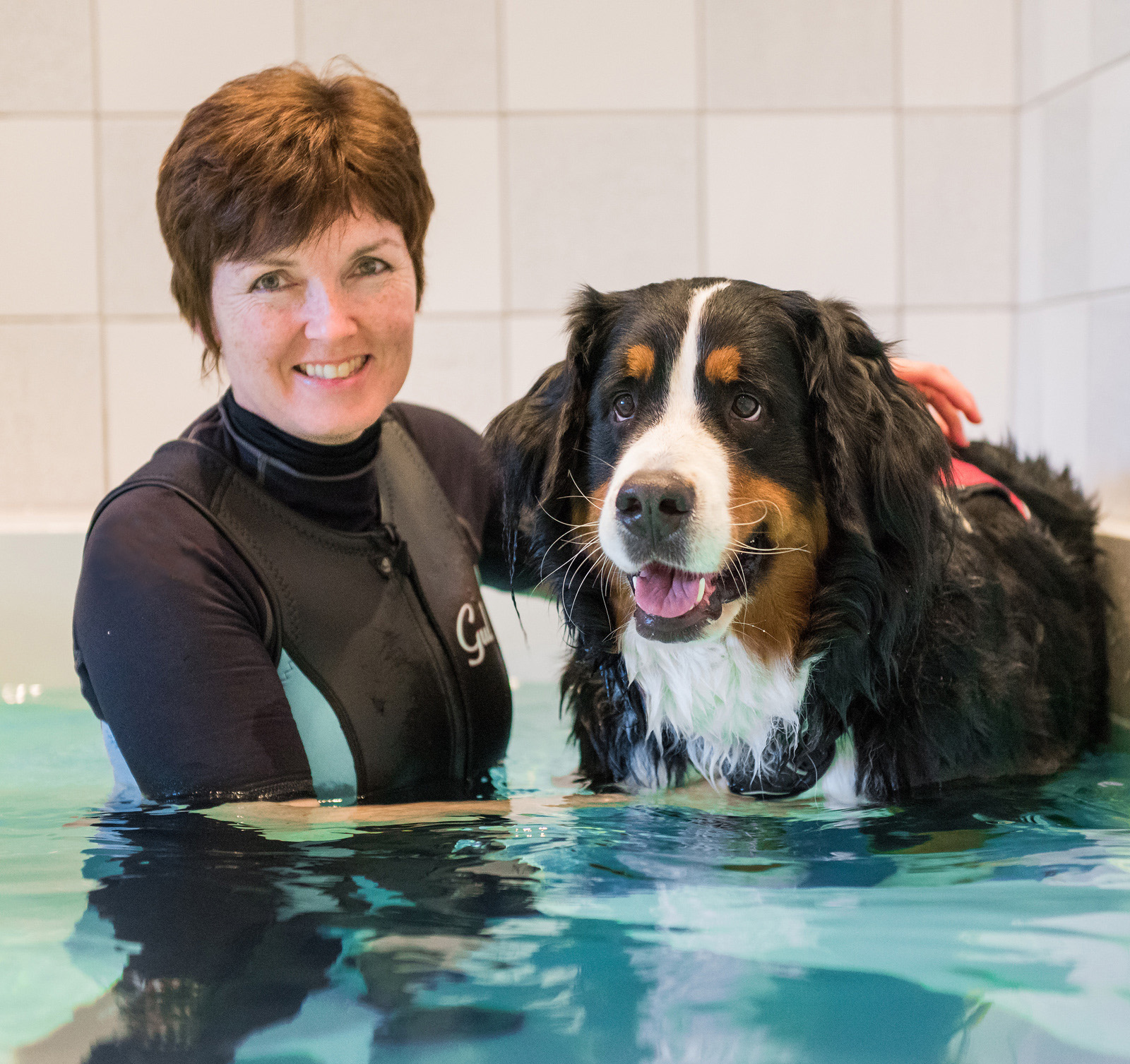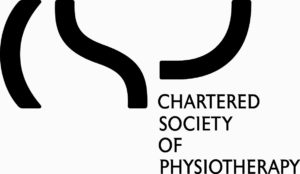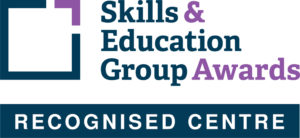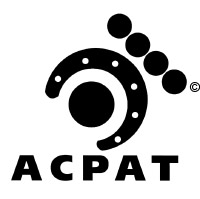 We're a team of passionate canine physiotherapists looking to make complex topics and training more accessible through online and in-person learning.
Listening to David Attenborough's eloquent words as I watched a male Sloth struggle to swim across water in order to find his future mate in high-definition detail, I jumped up and had an A-ha! moment.
I was watching Blue Planet on the BBC and wondered to myself,
How could we bring this kind of beautiful immersive learning to canine physiotherapy, rehabilitation, hydrotherapy and canine health care?
The music, visuals and "story telling" narration took the observer on a journey of learning which was totally absorbing and gripping; I was immediately inspired.  What if we could make canine skills training feel like an episode of Blue Planet?
How could we reach those who shared our passion for working with dogs and share skills in this mindful and heartfelt way? While we're no David Attenborough, and we certainly don't have a BBC budget, all of our training has been created with your learning experience in mind.
We're a team of dog-loving humans behind the screen, aiming to bring you an online training experience unlike any you may have taken before. We help you advance your canine skills by offering you choices of different courses and canine CPD to help the dogs in your life.
Learn from the comfort of your home
We have developed a fantastic series of unique instructional Canine Technical Videos (K9TVs) in high definition and OneShot Videos found in our different bespoke Course Manuals designed for each course we offer.
Our online Manuals are multi-formatted and full of clinical tools, informative script, top clinical tips, K9TV's, video links, downloadable PDFs, case studies, visuals, workbooks, quizzes and guided tasks.
Our face to face practical training and Masterclasses provide you with an exceptional learning experience. These are supported by our online Practical Training Hubs you have access to for 3 months around your booked face to face and "hands on" training.
Practical training is based at K9HS Courses, Suffolk and also at our three satellite centres –
1. Active Balance, Hinckley, Leicestershire, UK
2. The Canine Clinic, Cork, County Cork, Ireland
3. K9 Aqua Ltd, Auckland, New Zealand
K9HS is a SEG Awards approved centre granted with "direct claims status". This is due to our continual achievement of being identified repeatedly as outstanding and excellent in all areas. We wish to share our successes with you.
Our online Manuals and online Practical Training Hubs are innovative and flexible, as well as being super convenient, fitting around both your work and home commitments. There are no additional costs for travel, hotels, resources, or course materials and no worries about being away from your busy practice, as everything is provided for you at your fingertips. 
Our NEW online Canine CPD Resource Library is perfect for therapists and those working with dogs to dip in and out of to expand their knowledge from a clinical perspective. It's packed full of canine resources and explores techniques together.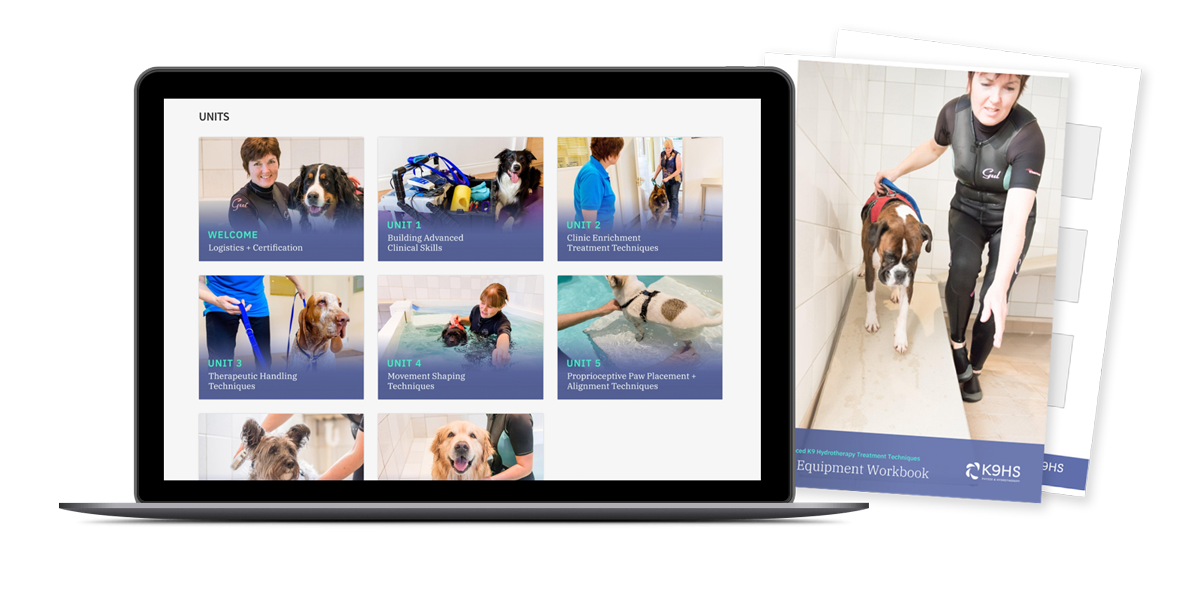 Want to learn something new? 
Get in touch!