K9 courses &  CPD training
We proactively improve dogs lives by providing exciting training pathways for therapists, focused on optimising each dog's mobility and function.
Our K9 Therapy Hub, CPD courses and training programmes are perfect to progress and advance clinical skills along your canine career journey.
ASPIRE  ADVANCE  ACHIEVE
We help you advance your canine skills to optimise the wellbeing, mobility and abilities of each dog in your professional care, wherever you are. Choose from our Ofqual regulated courses, endorsed QLS and IRVAP accredited courses, for high quality clinical skills experiences.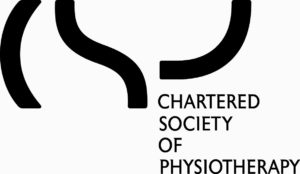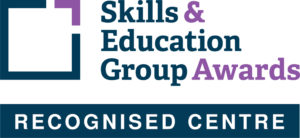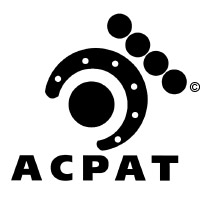 ONLINE Canine SHORT COURSES
QUALITY LICENCE SCHEME & IRVAP ENDORSED
These courses aim to progress and advance canine clinical skills. Our innovative and exciting online experiences include – our unique instructional technical videos, downloadable PDFs, scripted lessons, templates, workbooks, quizzes and unlimited access to our online K9HS Community.
Certificates are issued on completion of the course assignment, with CPD study hours recorded.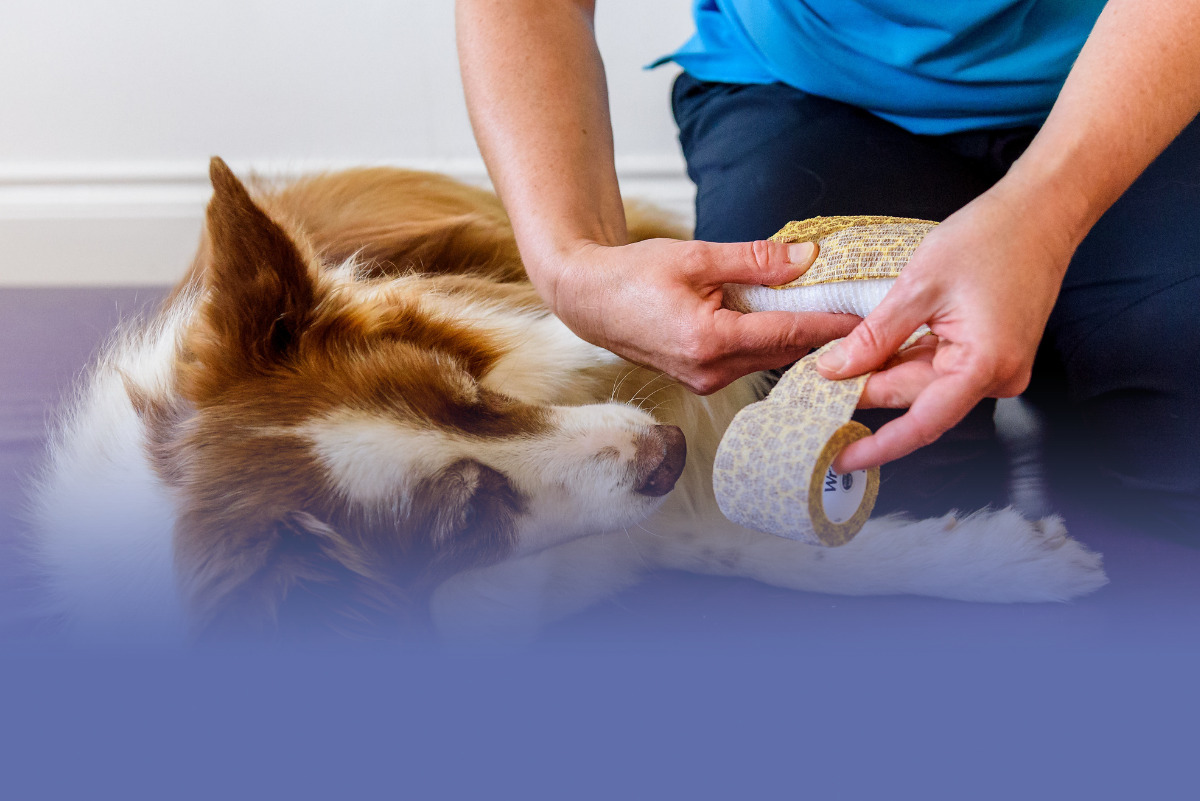 Award in Canine First Aid + Heath Checks 
QLS Level 3 – 18 course hours
This CPD refresher course is ideal for therapists to review, update and advance their canine first aid and health check skills. This aims to be proactive and keep dogs safe in professional practice. Being prepared for action in complex clinical situations or an emergency, ensures the best care for dogs and owners.
Award in Canine Clinic Enrichment Techniques
QLS Level 5 – 20 course hours
Clinic enrichment techniques are invaluable when working with dogs requiring therapeutic interventions within a clinic setting. The significant correlation between clinic enrichment and canine natural balanced stance and motion, improves canine focus and active participation. This optimises each dog's outcomes.
Award in Canine Therapeutic Handling Techniques
QLS Level 5 – 20 course hours
Canine therapeutic handling techniques are a transformational holistic method for working with dogs in a clinical setting. This wide range of techniques builds a trusted professional bond with each dog, empowering the therapist's clinical skills and active, focused connection which is proprioceptively enriched.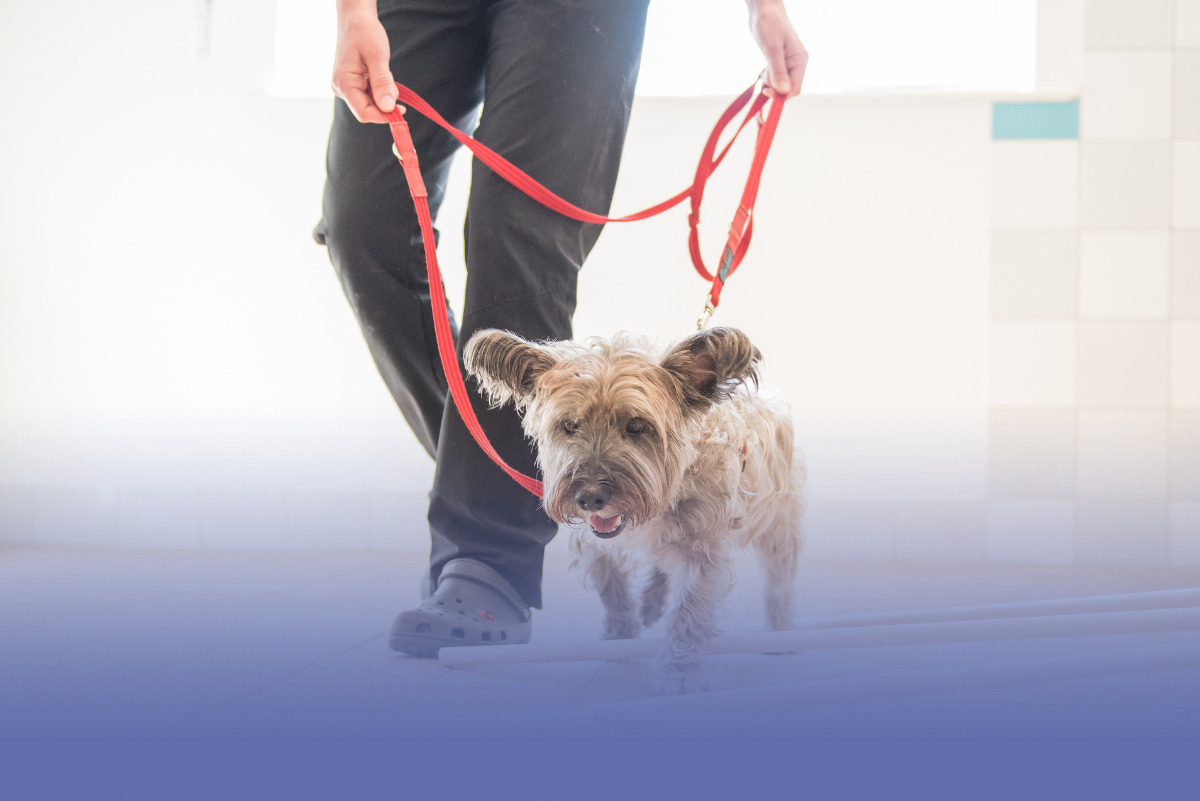 Award in Canine Natural Balanced Motion
QLS Level 6 – 20 course hours
This course is perfect for therapists working with dogs to  improve canine natural balance and motion, leading to happy, healthy dogs. Integrating functional anatomy, biomechanics, breed biology and behaviour with treatment technique choices, empowers the achieved outcomes for each dog. 
Award in Canine Hydrotherapy Water Management
QLS Level 3 – 12 course hours
This great refresher course for therapists, updates canine water management skills. Achieving high quality balanced and safe water is essential for safe practice. Effective problem solving for complex challenges is key for water management quality assurance in canine hydrotherapy.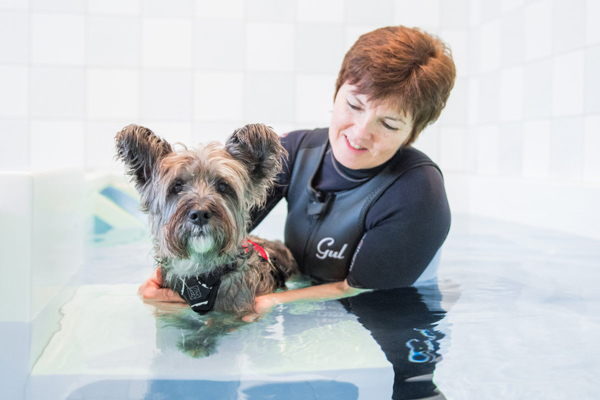 Certificate in Canine Hydrotherapy
Level 3
This Ofqual regulated SEG Awards Certificate is the industry recognised qualification in canine hydrotherapy for safe practice. To achieve this award requires successful completion of 10 Units, totalling 330 guided learning hours.
Our flexible, modular course is ideal for professionals as well as those new to the sector. We provide 48 hours of practical training, on a one to one or small group basis.
We divide the course into 2 modules – Module 1 is the online part. Module 2 is the face to face practical training delivered in the UK or abroad with specialist instructors.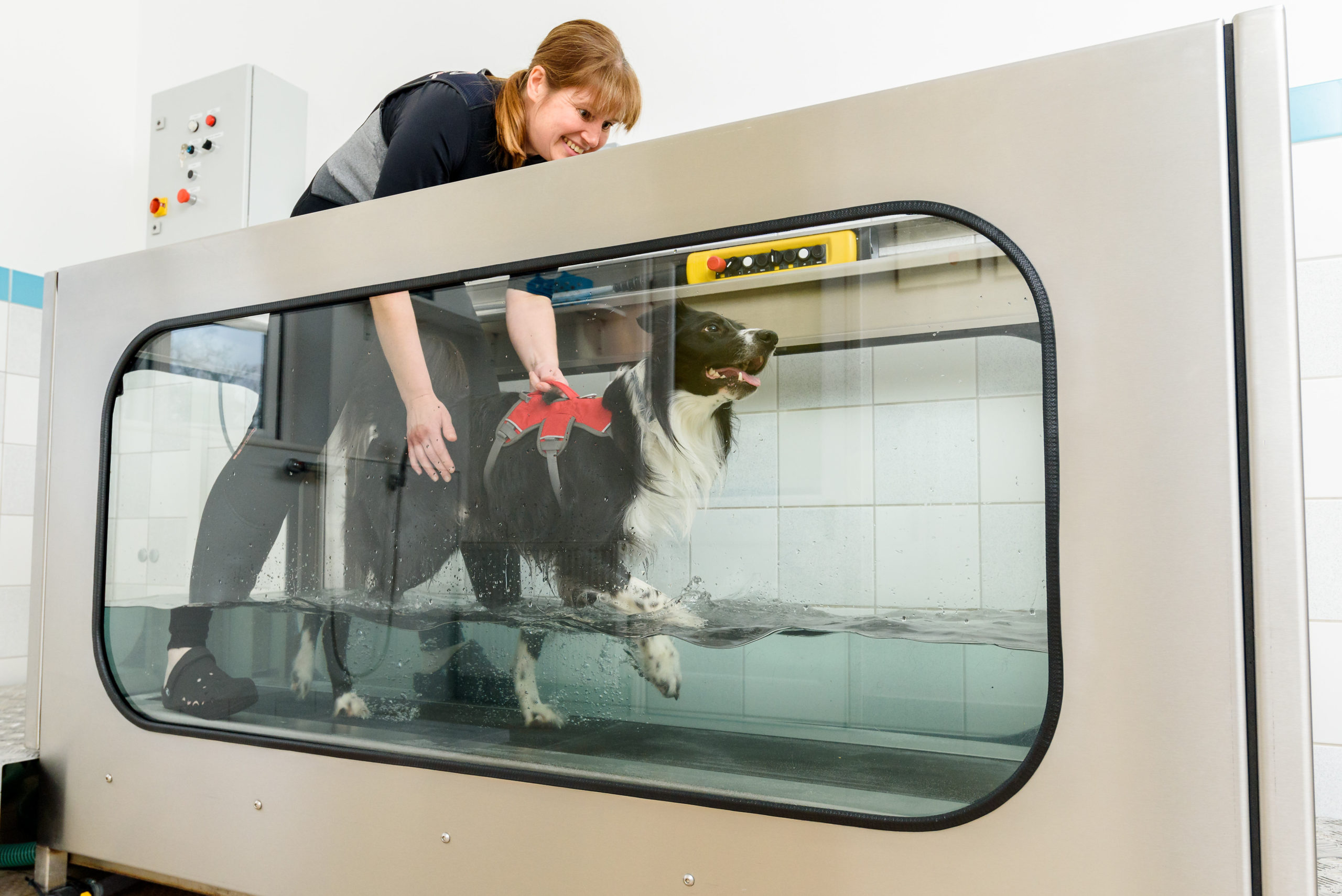 Diploma in Canine Hydrotherapy
LEVEL 4
The Diploma is an Ofqual regulated SEG Awards qualification for therapists to progress their skills from the standard Level 3 Certificate qualification.
Advance techniques and expand your "Therapeutic Toolbox" to provide more choices for complex canine cases. This award is built one unit at a time, choosing the topic you wish to study and the pace you prefer.
We divide each unit into 2 modules – Module 1 is the online element and Module 2 is the face to face practical Masterclass in Suffolk. This aims to advance your clinical skills and you work with specialist instructors.
Canine Practice Support
All our registrants have unlimited access to our virtual K9HS Community, a vibrant and friendly space sharing exciting resources and conversations. Peek behind the scenes to explore what it takes to build, grow and achieve a long term successful practice.
Join Barbara Houlding via live virtual office hours, so you can ask questions and come away with new insights.
We are a small team of passionate physiotherapists and advanced hydrotherapists, looking to make complex topics and training more accessible through online and in-person training.
Listening to David Attenborough's eloquent words, whilst watching a determined male Sloth swim across the water to find his future mate in high-definition detail, inspired a "a-ha" moment.
Watching Blue Planet and wondering how to bring this beautiful immersive learning experience to canine therapy, health care and wellbeing?
The music, visuals and inspirational "story telling" narration took the observer on a learning journey, which was totally absorbing and gripping! What if we could make canine clinical skills training feel like an episode of Blue Planet?
How could we reach those working with dogs and share skills in this mindful and heartfelt way? Whilst we are no David Attenborough and do not have his filming budget, we have created K9HS training opportunities specifically with you in mind.
We're a team of dog-loving humans behind the screen, aiming to bring you an online training experience unlike any you may have taken before. Our K9 Therapy Hub and courses include unlimited access to our vibrant, friendly and resource packed inner community. We help you advance your canine clinical skills, through an amazing choice of canine focussed CPD courses and support you as part of our inner K9HS community.
"Barbara ran an exceptional workshop here in New Zealand for a group of our Veterinary Physiotherapists from NZAVPA (the New Zealand Animal and Veterinary Physiotherapy Association). She overflows with her anatomical, functional biomechanical and neuromotor knowledge, her vast wealth of experience and contagious enthusiasm whilst always making sure the animal's welfare and best interest is at the centre of all that she does, whether that's teaching or in her own practice.

We experienced some very positive and deeply emotionally charged connections and interactions with our demo dogs as Barbara taught us her canine Therapeutic Handling techniques. We hope she comes back to New Zealand again soon!"

Sarah Cruickshank, MScVetPhys, BHSc (Physiotherapy), MPNZ, ACPAT Cat A (Overseas), MCSP, HCPC, Chair NZAVPA
Director Vetphysio Ltd & VSA Physio
Principal Veterinary Physiotherapist
Learn from the comfort of your home base
The K9 Therapy Hub aims to support therapists in practice wanting to advance their clinical skills. It's accredited CPD courses and multi resources include our innovative instructional videos in high definition, annotated visuals, templates, workbooks, informative lessons, downloadable PDFs, case studies, articles, quizzes and guided tasks.
All our in-person training and practical Masterclasses are supported by our online "Practical Training Hub" which provides additional videos and resources relevant to the "hands on" training.
K9HS Physiotherapy + Hydrotherapy, Bedingfield, Suffolk is our home base and we have 3 other registered satellite centres delivering our practical skills training: Active Balance, Hinckley, Leicestershire, UK; Canine Clinic, Cork, Ireland and K9 Aqua Ltd, Auckland, New Zealand.
As a SEG Awards approved centre granted with "direct claims status" we wish to share our successes with you.
Our online K9 Therapy Hub and CPD courses are flexible, convenient and fit around your work and home commitments. There are no extra costs for travel, subsistence, course materials or worries about being away. Everything is at your fingertips to fit in with your life and empower you on your canine career journey.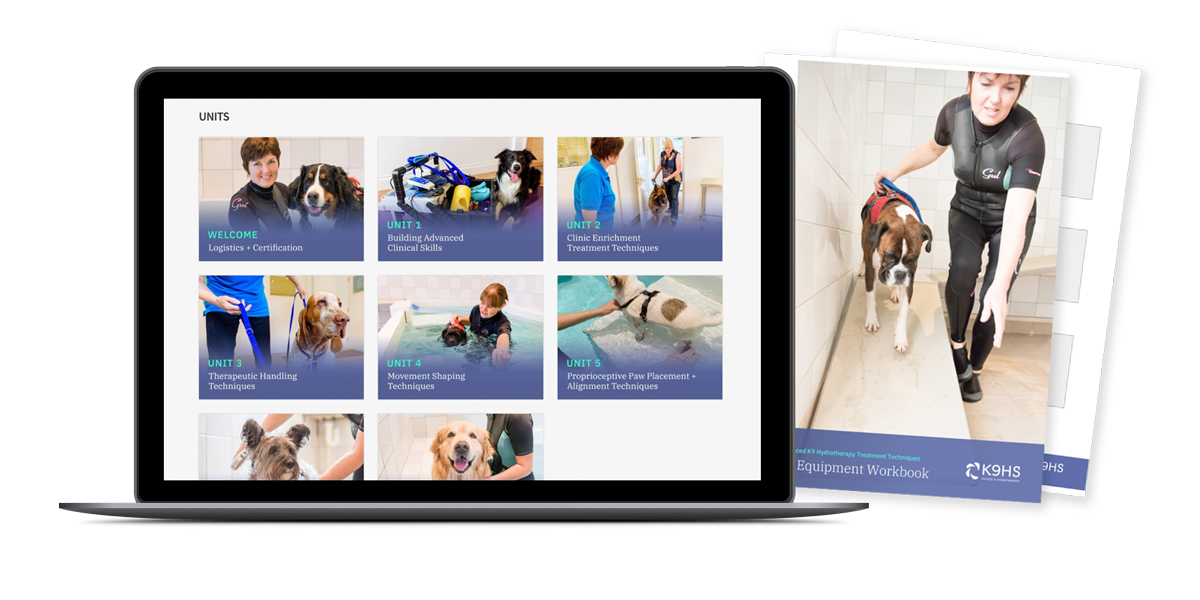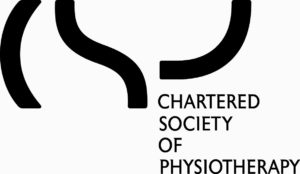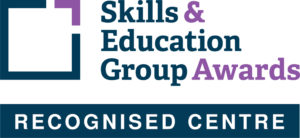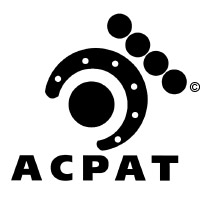 As the first UK accredited clinical educator in veterinary physiotherapy, I support canine practitioners world wide. 
I am passionate about finding solutions and providing exciting opportunities for clinical advancement and success in canine therapy. Whether experienced or new to working with dogs, our community supports a world wide group of like minded individuals who are dog focused! LINK – Barbara's Story
"Make every therapeutic touch count and work with each dog and their consent!"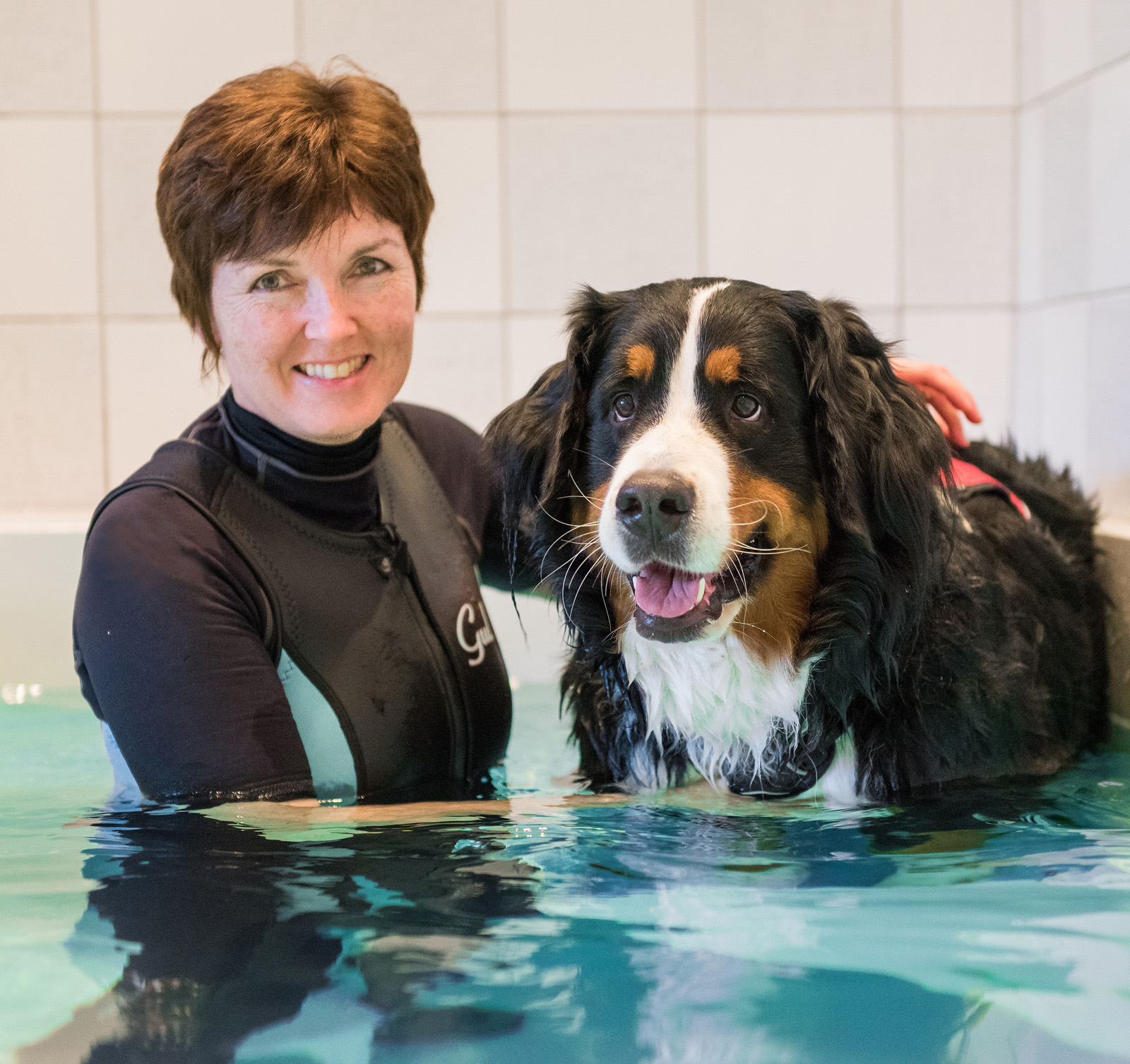 Get Your Complimentary Canine Health Wellbeing Bitesize Guide Now