Accredited courses for canine therapists
Empowering your canine clinical skills through gold-standard training, both online and in-person, to advance your practice for the dogs in your professional care.
ASPIRE  ADVANCE  ACHIEVE
Using the latest technology and training strategies, we bring you a suite of canine hydrotherapy Ofqual regulated courses and ABC Awards QLS endorsed canine courses that are in person and online, making it easy for you to get certificated wherever you are.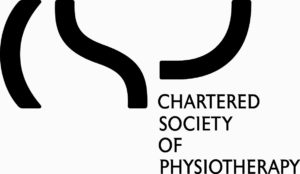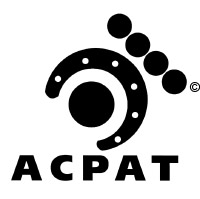 Certificate in Canine Hydrotherapy
Level 3
This Ofqual regulated SEG Awards ABC L3 Certificate is the industry recognised  qualification in canine hydrotherapy. You need to successfully complete 10 units to achieve your award.
Our flexible, modular course is ideal for veterinary professionals as well as those new to the sector. We ensure our training programme specifically fits your needs and our 2 practical Modules offers you 48 hours of practical training. 
This integrates with our bespoke online course manual that include our Canine Technical Videos (K9TVs); totalling 300 guided learning hours (GLH).
Aquatic Treadmill Masterclass
Our Aquatic Treadmill Masterclass aims to advance your clinical skills. This is a 1-day practical Masterclass at K9HS, exploring current advanced treatment techniques. We include a bespoke online manual that includes our instructional Canine Technical Videos (K9TVs).
We offer you an optional bonus as you can choose to complete the new Aquatic Treadmill practice unit [F/617/ 6401], which is part of the new Level 3 Certificate in Canine Hydrotherapy (Ofqual regulated).
Our Masterclass has 2 attendees with 2 canine physiotherapist instructors and we customise the day to specifically fit your needs.
Diploma in Canine Hydrotherapy
LEVEL 4
This NEW Ofqual regulated SEG Awards ABC qualification is perfect if you wish to progress your hydrotherapy practice from your Level 3 qualification and study advanced treatment techniques.
You can build your award one unit at a time to achieve your 37 units, in the order and time frame you choose, or you can select one unit as a stand alone CPD course to meet your professional requirements.
The course includes specialist practical training and a unique online Course Manual packed full of instructional Canine Technical Videos (K9TVs).
ABC AWARDS QLS LEVEL 5
This ABC Awards QLS endorsed online course is perfect for therapists in practice wishing to further advance their hydrotherapy treatment techniques.
Our bespoke online Course Manual is packed full of instructional Canine Technical Videos (K9TV') demonstrating advanced techniques step by step and includes case studies, video links, clinical tools, downloadable PDFs, written information and guided practical tasks.
You can complete a single unit for your CPD requirements or build your 6 units at your pace to achieve your Certificate in Advanced Canine Hydrotherapy Treatment Techniques.
ONLINE BITESIZE LEARNING
SEG AWARDS ABC QLS & IRVAP ENDORSED
Canine Natural Balanced Motion
QLS Level 6: 10 hours of study in 7 seminars.
Empower your canine clinical skills and explore how the canine proprioceptive system can positively influence efficient and natural balanced motion and stance in the dog. Examine the impact of this in different breeds, canine biomechanics, functional anatomy and gait.  Ideal for therapists, trainers and those working with dogs.
Covers canine breeds + biomechanics, canine functional anatomy, canine proprioceptive system, canine muscle power, canine gait and gait patterns.
Therapeutic Handling Techniques

for Canine Therapists
QLS Level 4: 6 hours of study in 4 seminars.
Canine Therapeutic Handling (TH) is an essential clinical skill for therapists. TH concepts embrace a perspective of working with the dog to build a professional bond of active engagement, focus and trust. This is a highly proprioceptive way to practice and achieves great results. It includes our instructional Canine Technical Videos (K9TVs).
Covers Therapeutic Handling techniques, canine behaviours in a clinical setting, Therapeutic Lead work and techniques, Therapeutic harness choices to achieve canine natural balanced motion and postures.
Clinic Enrichment Techniques for Canine Therapists
QLS Level 4: 6 hours of study in 4 seminars.
Offers an integrated package of clinical skills and information exploring Clinic Enrichment techniques and strategies (part of canine Movement Enrichment techniques) in the clinical setting. Examine it's positive impact on your canine therapeutic work and includes our unique instructional Canine Technical Videos (K9TVs).
Covers canine Clinic Enrichment concepts, canine proprioceptive system, Clinic Enrichment treatment techniques, canine Clinic Enrichment  + pain management.
ICH Canine Water Management Refresher
QLS Level 4: 6 hours of study in 6 seminars.   
Offers you the perfect balance of skills and information to ensure you meet the needs of your canine hydrotherapy service. Includes our instructional Canine Technical Videos (K9TVs).
Covers UK legal framework, biosecurity + infection control, plant processes + Risk Assessment, chemicals + Risk Assessment, water testing, good practice, problem solving and top tips. 
ICH Canine First Aid Refresher
QLS Level 3: 6 hours of study in 5 seminars.
Perfect to review and update your first aid knowledge to keep dogs safe and expand your skills and confidence to take appropriate action in any emergency. Includes our instructional Canine Technical Videos (K9TVs).
Covers canine first aid, first aid assessment, CPR, first aid box information and bandaging techniques.
ICH Canine Health Checks Refresher
QLS Level 3: 6 hours of study in 5 seminars.
Ideal to expand your canine health checks knowledge and skills to monitor and action essential checks for the dogs in your professional care. Includes our instructional Canine Technical Videos (K9TVs).
Covers Canine Therapeutic Handling, top tips for healthy eyes, nose + ears, health checks of heart rate, femoral pulse + body condition, health check of paws, pads + nails, canine water intoxication.
Canine First Aid + Health Checks
QLS Level 3: 12 hours of study in 9 seminars.
This short course offers you the perfect balance of key skills and information to ensure you can offer the best care for the wonderful dogs in your life. Essential canine first aid skills integrated with a range of canine health checks and top tips for their day to day care.
Covers canine First Aid, canine CPR, canine first aid box information, health checks of heart rate, femoral pulse + body condition, top tips for healthy eyes, ears, nose + teeth, health check of paws, pads + nails and canine water intoxication. 
We're a team of passionate and qualified canine physiotherapists looking to make complex topics and training more accessible through online and in-person training.
Listening to David Attenborough's eloquent words as I watched a determined male Sloth swim across the water in order to find his future mate in high-definition detail, I jumped up and had an "a-ha" moment.
I was watching Blue Planet on the BBC and wondered to myself,
How could we bring this kind of beautiful immersive learning to canine hydrotherapy and physiotherapy?
The music, visuals and narration were taking me along a story that was truly absorbing and gripping; I was immediately inspired.  What if we could make training feel less like a textbook and more like an episode of Blue Planet?
How could we reach canine therapists and touch their hearts, while also teaching scientific concepts and practical information? While we're no David Attenborough, and we certainly don't have a BBC budget, all of our courses and CPD opportunities have been created with your learning experience in mind.
We're a team of dog-loving therapists behind the screen and aim to bring you an online and face to face course experience unlike any you may have taken before. We help you advance your canine career pathway by offering you a choice of courses and CPD to progress your practice.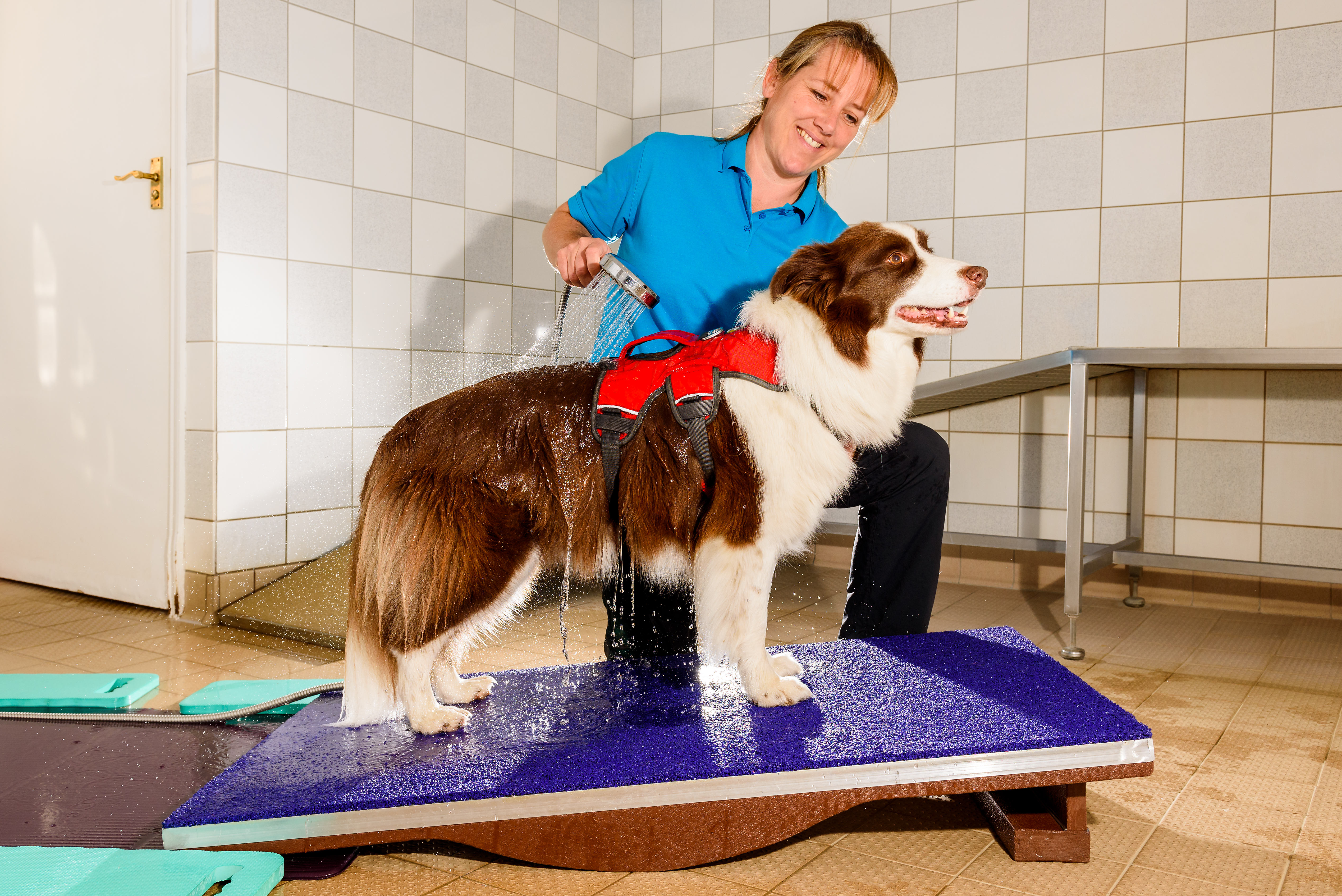 Look behind the scenes of successful practice
Each course we offer includes free access to our online K9HS Community forum. This provides you with additional resources, conversations and a behind the scenes look at what it takes to build, grow and  achieve long term successful practice.
Join Barbara Houlding via live virtual office hours each month, so you can ask questions and come away with new insights.
Barbara ran an exceptional workshop here in New Zealand for a group of our Veterinary Physiotherapists from NZAVPA (the New Zealand Animal and Veterinary Physiotherapy Association). Barbara overflows with her anatomical, functional biomechanical and neuromotor knowledge, her vast wealth of experience and contagious enthusiasm whilst always making sure the animal's welfare and best interest is at the centre of all that she does, whether that's teaching or in her own practice.

We experienced some very positive and deeply emotionally charged connections and interactions with our demo dogs as Barbara taught us her canine Therapeutic Handling techniques.

We hope she comes back to New Zealand again soon!
Sarah Cruickshank, MScVetPhys, BHSc (Physiotherapy), MPNZ, ACPAT Cat A (Overseas), MCSP, HCPC, Chair NZAVPA
Director Vetphysio Ltd & VSA Physio
Principal Veterinary Physiotherapist
Learn from the comfort of your home
All our courses include a series of unique instructional Canine Technical Videos (K9TVs) in high definition and are within our bespoke Course Manuals we design for each course. Our Manuals are full of clinical tools, informative script, top clinical tips, video links, downloadable PDFs, case studies, visuals and guided tasks.
Our in-person courses have practical Modules at K9HS, Suffolk providing you with an exceptional training experience. We also have our satellite centres at AB, Hinckley, Leicestershire, K9 Aqua Ltd, Auckland, New Zealand and a linked practice in Ireland.
K9HS is an ABC Awards approved centre granted with "direct claims status" due to our continual achievement of being identified repeatedly as outstanding and excellent in all areas. We wish to share our successes with you.
Our online Course Manuals for online studies and our in-person training are innovative and flexible, as well as being super convenient, fitting around both your work and home commitments. There are no additional costs for travel, hotels, resources, or course materials and no worries about being away from your busy practice, as everything is provided for you at your fingertips.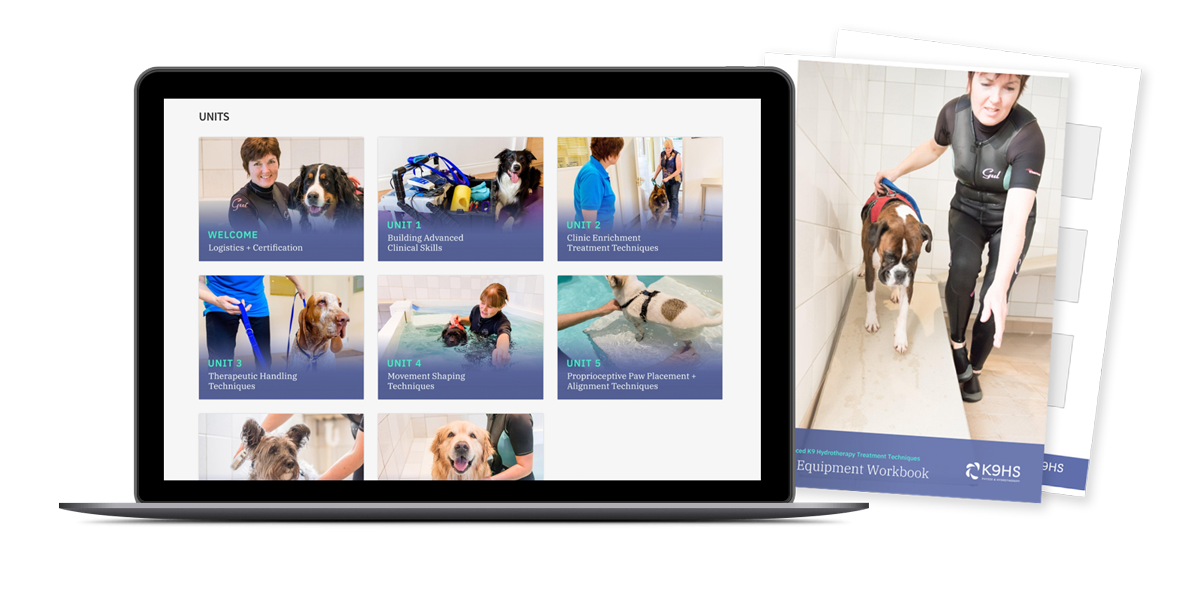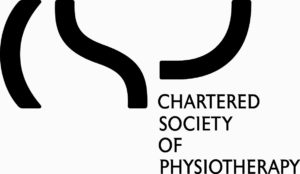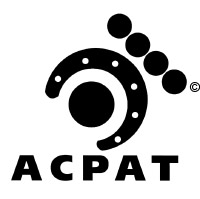 As an accredited clinical educator, lecturer, canine physiotherapist and advanced hydrotherapist, I help canine therapists realise their development potential to advance their practice.
My vision is to positively support and mentor canine centred therapists who care for dogs. I am passionate about helping you discover opportunities for growth and success, whether you're new to this industry or an experienced therapist.
I believe in sharing advanced clinical skills and assist you in making every therapeutic touch count, as it's always about the dog!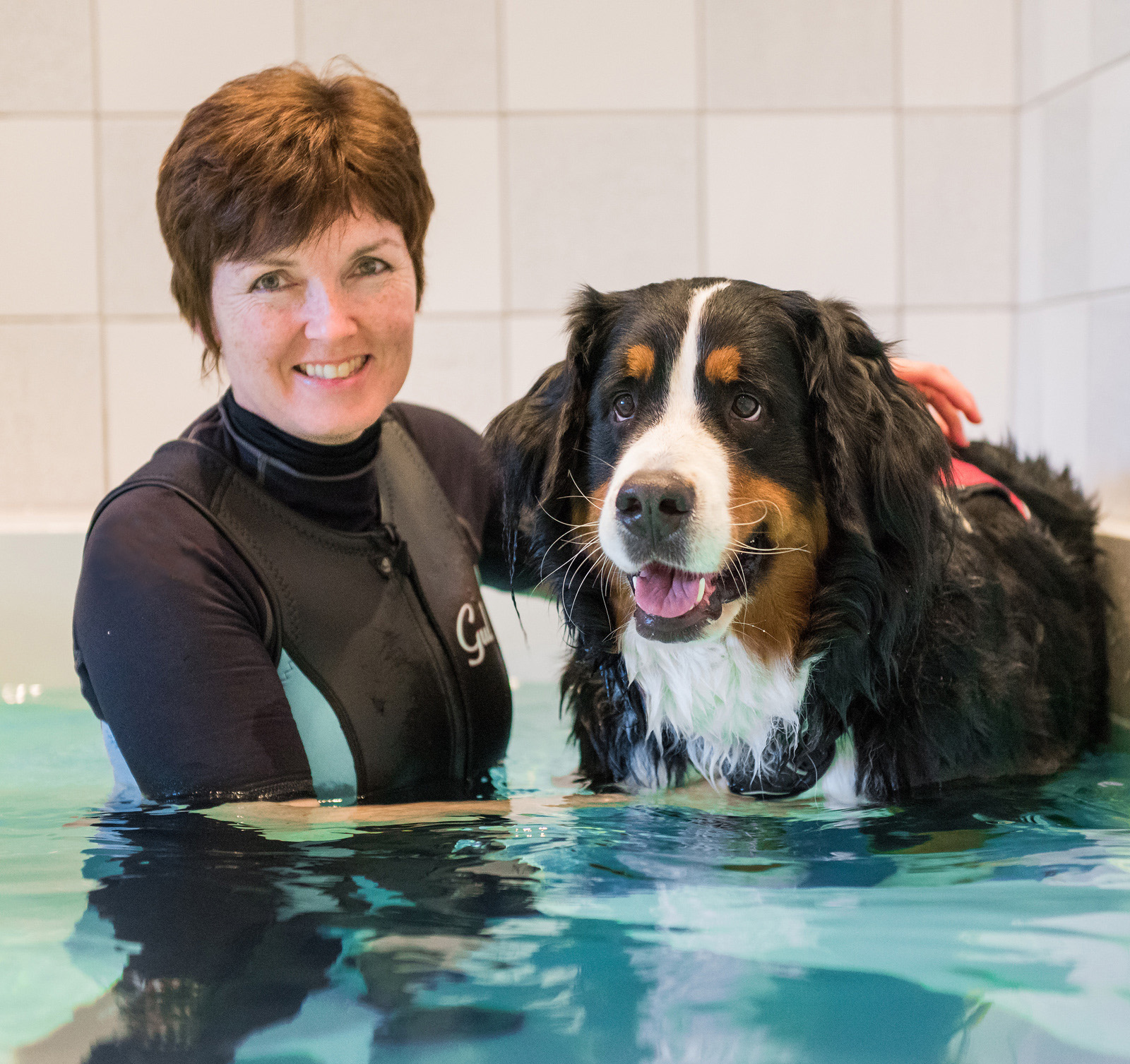 Want to learn something new? 
Get in touch!