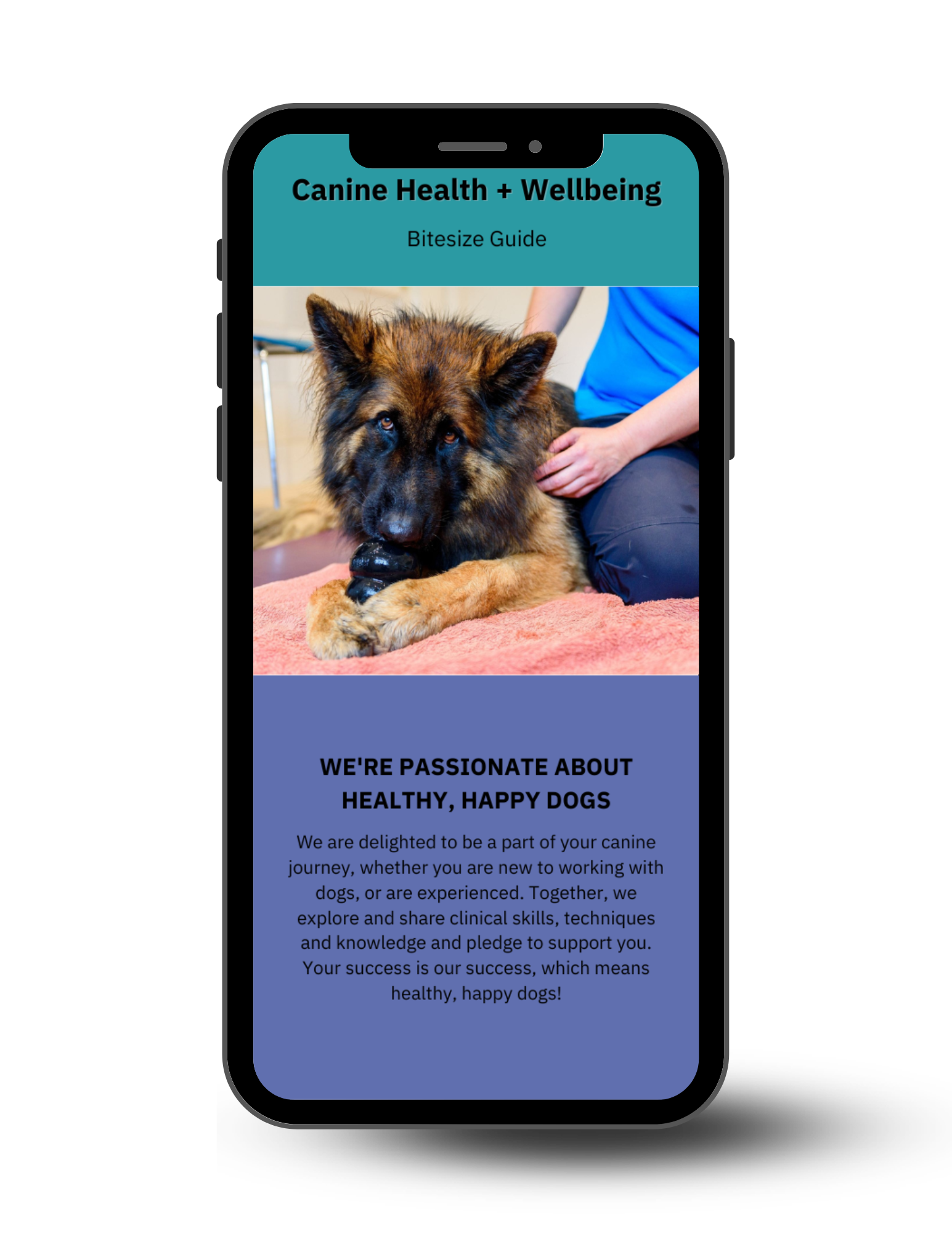 Get your COMPLIMENTARY Canine Health + Wellbeing Bitesize Guide now!
This Bitesize Guide provides a snapshot of some different topics important to the health and wellbeing of dogs – and it's yours… for free!
From health checks and first aid to exercise and feeding enrichment, this guide covers it all.
Dog's provide their human family and friends with unconditional love and bring us so much joy. Help them live long, happy, healthy lives with the information in this guide.