K9 Therapy Hub
for therapists
Advance clinical skills for the dogs in your professional care.
Micro, bitesize, mini and short CPD courses to choose and explore.
Toolboxes of Templates and Videos, plus a sharing inner community.
I WANT IN!
K9 Therapy Hub is an immersive experience of micro, bitesize, mini and short CPD courses, templates and resources. These are designed to transform your canine practice and advance skills, with active support in our integrated community. 
Let me ask you a few questions…
Are you feeling pressure or limited in your clinical practice and not sure WHY?
Do you believe that you need to progress your skills but don't know how to get there?
Are you frustrated by the lack of specific high quality clinical CPD courses for therapists?
Are you struggling to find the time due to your workload and busy life to meet your annual  professional CPD requirements?
Would you like to take a leap forward in advancing your clinical and practice skills, but feel that the shortage of high quality and relevant canine courses is holding you back?
Don't worry! You're not alone.
This is exactly why we created the
K9 Therapy Hub
The K9 Hub is really amazing!  K9HS has really outdone themselves creating a space of useful information related to dogs for canine professionals.
I love the "OneShot videos" demonstrating therapeutic techniques and appreciate the articles, containing pertinent scientific studies.
This helps me solidify my knowledge and grow my "clinical skill-set" so I can make a positive impact on the lives of my canine clients and their owners.
The K9 Hub is an excellent source of information for all canine therapists.
To be able to find so many exciting and varied topics in one place for your CPD requirements is so helpful.
It also makes it really easy to be able to refer back and find sound clinical reasoning and helpful clinical tips.
Being in touch with Barb through booked calls makes it feel like a real community! 
As a busy working clinician, it's always challenging to find clinically relevant CPD courses that are flexible to access! The K9 Hub is just that! There is a vast amount of information available, but unlike many other CPD courses, it's incredible value for money, plus presented in a dynamic and clinically relevant way.
The layout is very user friendly and I can genuinely say that it has had a positive impact on my clinical practice. I would highly recommend it to everyone!
In the K9 Therapy Hub you'll find:
250+ accredited CPD hours divided into over 50 CPD courses for you to choose from, providing outstanding CPD activities to meet your professional requirements and advance your skills. 
🐾 Micro courses [1 CPD hour] 
 🐾 Bitesize courses [2 CPD hours] 
🐾 Mini courses [4 CPD hours] 
🐾 Short courses [6 CPD hours]
These CPD courses are grouped into a number of netflix style Therapeutic Tracks to help you find a course to study and fit your specific needs. "There is always something new to learn."
BUT THAT'S NOT ALL!
Members get access to the members-only Template Toolbox which includes useful clinical information, clinical forms, protocols, logs,  procedural forms and CPD forms. The Toolbox is responsive to your feedback and updated with new templates regularly. We have also added a unique Video Box, with a collection of our own instructional video resources and a Journal + Articles section.
PLUS, you get access to our exclusive online community to share ideas with like minded individuals, ask questions in a safe space, not distracted by social media and unlimited access to more canine resources and video links.
The K9 Therapy Hub includes CPD courses like: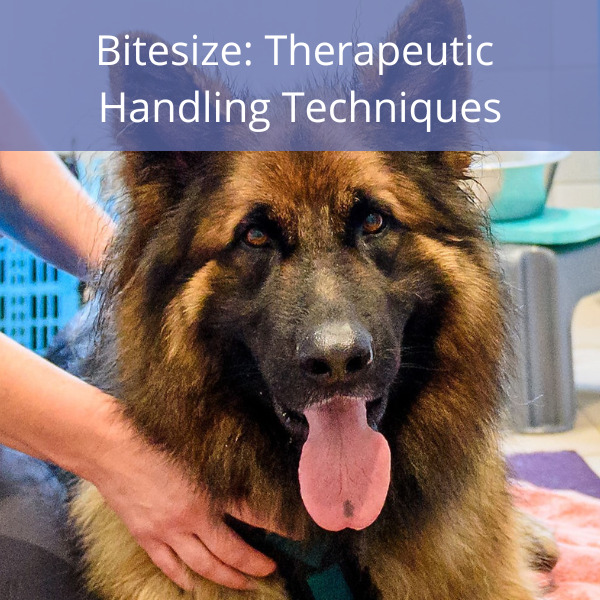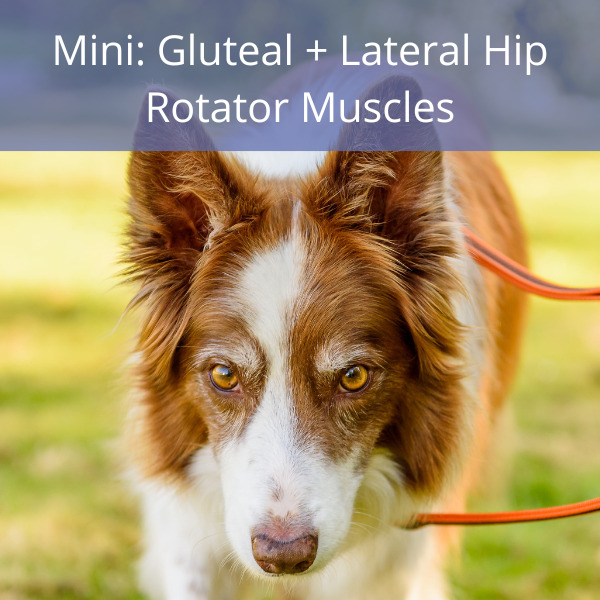 and many more!
Course topics include canine functional anatomy, canine biomechanics, breed biology, canine gait, breed conformation, canine conditions, clinical practice, assessment and treatment techniques, clinical tools, water management, business management, canine behaviour, canine enrichment techniques and areas of running a successful service from a clinical perspective.
We explore canine rehabilitation, physiotherapy, aquatic and hydrotherapy, massage therapies and ethical business management. We are responsive to our members and launch new courses and resources regularly.
All our accredited CPD courses are individually certificated and identify the relevant CPD study hours.
PLUS
You get exclusive access to the Template Toolbox, Video Box, Articles + Journals Section AND unlimited access to our members-only online community!
I cannot recommend this amazing Hub enough. Whilst we want to learn, refresh and obtain more information, it tends to be long days of cpd which include travel, time and cost, and not always suited to our learning style.
This Hub enables you to learn and refresh at your own speed and to delve deeper into the topics of your interest. It's affordable and if you're like me, being relaxed and comfy assists me to achieve an enriched learning pathway that relates to my clinical practice.
So, sign up, get comfy and be ready to learn from this amazing resource.
The K9 Hub enables me to study and watch topics again. I am dyslexic and so find it necessary to learn and review topics. Being a member helps me to learn at my own speed. The videos and how the information is explained in each topic is easy to follow and understand. 
I also can contact Barbara if I am struggling or need support. Barbara always makes me feel relaxed and learning is easy. 
K9HS cares about helping me succeed and get the most out of my hydrotherapy knowledge and CPD.
Thank you Barbara, you are our canine hydro Guru!
An animal massage colleague led me to K9HS and I am so glad. Once I viewed a couple of the bitesize canine anatomy webinars and was completely hooked. As someone of moderate experience in small animal massage, the resources are invaluable.
They are a quick and easy time commitment and presented in a wonderful manner. I now find myself thinking back to a video as I work with a dog ("a ha!" moments).
I know my more experienced colleagues enjoy the resources too – credit to Barbara and crew for making the materials so enticing and relevant, it's two paws up from me!
K9 Therapy Hub
Membership Options
MONTHLY MEMBERSHIP
MONTH TO MONTH - CANCEL ANYTIME
Clinical Template Toolbox resources for you to download, adapt and use to optimise your service

Choice of micro, bitesize, mini and short courses to help you meet your clinical CPD requirement and beyond

Open access to the K9HS Community for you to ask questions + receive active support

Ongoing email support for you to connect with Barbara and influence template creation

Exclusive access to the Video Box and Articles + Journals Section, to help you explore canine practice
ANNUAL MEMBERSHIP
BEST VALUE - CANCEL ANYTIME
Clinical Template Toolbox resources for you to download, adapt and use to optimise your service

Choice of micro, bitesize, mini and short courses to help you meet your clinical CPD requirement and beyond

Open access to the K9HS Community for you to ask questions + receive active support

Ongoing email support for you to connect with Barbara and influence template creation

Exclusive access to the Video Box and Articles + Journal Section, to help you explore canine practice

BEST VALUE! Save £25 / year with the annual membership.
You probably have some questions like:
Why did you create the K9 Therapy Hub?
We listened to feedback from therapists worldwide who are challenged to find canine CPD from a clinical perspective. As experienced solution makers, we devised our Bitesize Canine Anatomy series and published part of this on our K9HS YouTube channel. This led to an amazing reaction and we followed through to launch our successful Canine CPD Library to support working therapists.
Its been a natural pathway to revolutionise and evolve these, offering the complete CPD clinical experience through the K9 Therapy Hub, perfect for canine therapists. 
How is this different from other memberships?
We have integrated key professional elements into the site for our members. It's tough to be at your best every moment in a clinical practice setting. We all need confidential opportunities to discuss cases, search for solutions, have access to trusted and experienced mentorship, as well as to be listened to. Our professional status and ethical choices linked to over 40 years of clinical experience is shared with our members by:
Unlimited access to our interactive private community, sharing ideas and resources with like minded therapists

Office hours booked for 1 to 1 professional discussions with canine specialist Barbara Houlding

Regular new course releases and launches
The site is accessible on all devices and you select the topic, set your pace and choose when and where you wish to study. This immersive and progressive method using relevant, species specific techniques and focused on a shared practice ethos you feel is right, is a rare find.  
Our multiformat style includes customised built resources, webinar events, instructional videos, downloadable PDFs, referenced information, interesting articles presented in an easy to use and with unlimited access. This is integrated to our friendly and supportive community and a one to one personal approach with each member of our inner community.
Do I need to be tech-savvy to find my way around the K9 Therapy Hub?
Not at all! Our learning platform is extremely easy to navigate. If you have any issues you can always reach out to us via email or in our online community.
What if I join and it's not the right fit for me?
If, at any time, you don't want to continue with your K9 Therapy Hub membership you can cancel at any time before your next renewal.
How do I join?
It's easy! Just CLICK HERE to view the membership options and click on the membership option that's right for you. You'll be taken to the checkout where you'll create your account and enter your credit card information to pay, then voila! You'll have access to everything in the K9 Therapy Hub.
As an accredited clinical educator, I help those working with dogs advance their canine skills and practice. 
My vision is to positively support and mentor dog focused individuals. I am passionate about helping find solutions and providing exciting opportunities for growth and success in the canine field you work in. Whether you are experienced or new to working with dogs, our community consists of a world wide group of like minded individuals who are all about the dog! 
"I believe in working with each dog and their consent, using clinical reasoning to make every therapeutic touch count!"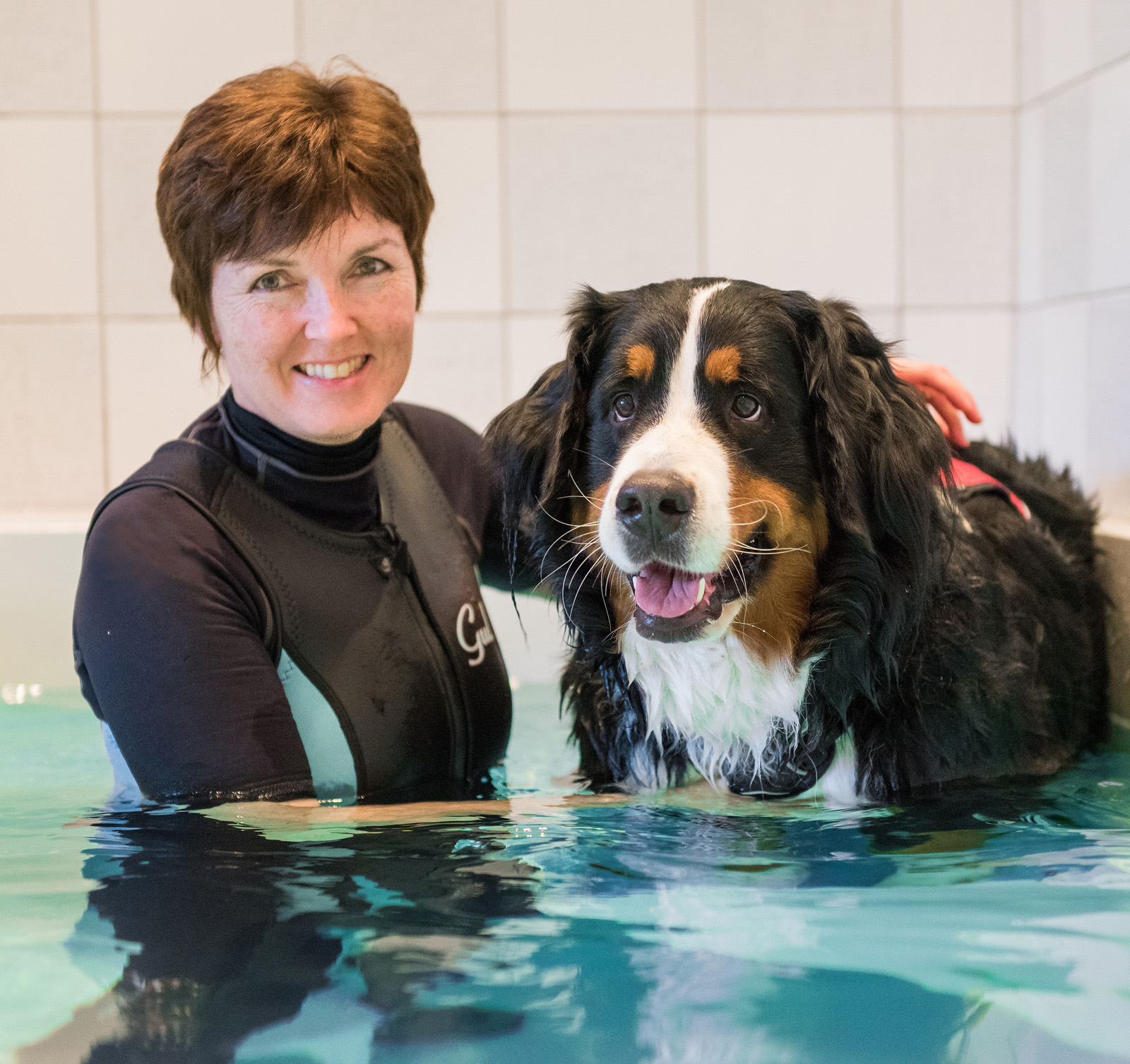 K9 Therapy Hub
Membership Options
MONTHLY MEMBERSHIP
MONTH TO MONTH - CANCEL ANYTIME
Clinical Template Toolbox resources for you to download, adapt and use to optimise your service

Choice of micro, bitesize, mini and short courses to help you meet your clinical CPD requirement and beyond

Open access to the K9HS Community for you to ask questions + receive active support

Ongoing email support for you to connect with Barbara and influence template creation

Exclusive access to the Video Box and Articles + Journals Section, to help you explore canine practice
ANNUAL MEMBERSHIP
BEST VALUE - CANCEL ANYTIME
Clinical Template Toolbox resources for you to download, adapt and use to optimise your service

Choice of micro, bitesize, mini and short courses to help you meet your clinical CPD requirement and beyond

Open access to the K9HS Community for you to ask questions + receive active support

Ongoing email support for you to connect with Barbara and influence template creation

Exclusive access to the Video Box and Articles + Journals Section, to help you explore canine practice

BEST VALUE! Save £25 / year with the annual membership