Optimising each dog's balance, motion + function
Achieve Your Award in Canine THERAPEUTIC HANDLING TECHNIQUES
Do you want to advance your canine treatment techniques for dogs?
Have you reviewed current clinical skills for complex canine cases?
Are you struggling to find a relevant therapeutic CPD course?
Do you need endorsed CPD hours for your professional portfolio?
Imagine…expanding your "techniques toolbox" to deliver the best holistic treatment plan for each dog!
INTRODUCING
Award in Canine Therapeutic
Handling Techniques  
Explore canine movement enrichment to advance your treatment technique choices. Review and expand your "therapeutic treatment toolbox" to achieve the best outcome for each dog in your professional care.
"Canine Movement Enrichment = Canine Clinic Enrichment x Therapeutic Handling Techniques"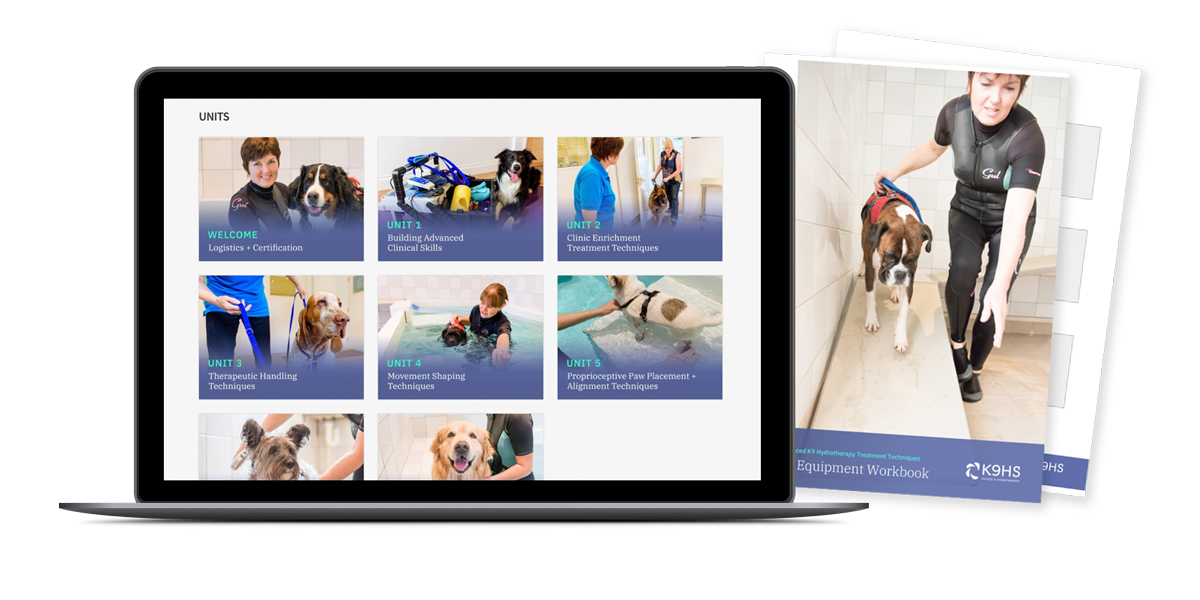 This isn't your average course.
It's led by canine therapists with over 27 years of clinical experience, who also do the job.
Link this to 15 years of expertise as an accredited clinical educator and you have the perfect course for therapists.
By the end of this course you will:
Review therapeutic handling techniques, so you can optimise each dog's treatment plan
Advance your clinical reasoning skills so you are able to devise the best canine programme
Explore the "why" of your techniques so you can empower your therapeutic choices
Update complex canine behaviours in clinic, so you can offer the best holistic approach
Achieve 20 hours of CPD study to meet your requirements set by your professional body

Welcome – orientation and how to use the course, online study tips, K9HS Community access for support.
Unit 1 Therapeutic Handling Part 1 – exploring canine therapeutic handling, canine learning processes and communication, connections with dogs and owners, proprioception system review.
Unit 2 Therapeutic Handling Part 2  – exploring canine behaviours in clinic, proprioception system review, therapeutic touch, therapeutic lead work, therapeutic holds and key points of control, therapeutic harness choices, therapeutic movement shaping and alignment, proprioceptive paw placement (PPP) techniques.
Both Units 1 and 2 include instructional videos, scripted information, visuals, downloadable resources, useful templates, articles, Workbooks and quizzes.
Next Steps + Submission – with additional resources and submission of assignment.
"I have recently completed the Canine Therapeutic Handling course as part of my CPD. I found it to be well presented and offered a wealth of information.
Not only did I learn new techniques to use in my practice, it also boosted my confidence as I found it gave structure and reason to some of the techniques I have developed intuitively in my own practice. It was great to see these actually being recognised and valued. It developed my understanding how these techniques really benefitted my canine clients.
Barbara is an absolute wealth of knowledge and is very generous with her time when offering further explanation, feedback or advice. I cannot recommend these courses enough and will be completing further courses in the future."
– Paula Teal, Hydrotherapist and Practice Principal, Squirrel Lodge Centre Ltd, UK
KNOW THE "WHY" OF TREATMENT CHOICES TO ADVANCE YOUR SKILLS
PPT Workbook template to help you review knowledge and link to clinical skills

K9HS canine proprioception mind maps for you to download and use as a clinic resource

Y-Shaped harness products and links to help you review your clinic equipment

Instructional technical canine videos for you to review and advance your clinical skills
Who is this course best for?
This course is perfect for therapists working with dogs in clinical practice. Reviewing current scientific knowledge and linking this to advance your canine clinical skills is exciting and rewarding.
Which credentials will I get for completing this course?
What assignment do I need to complete?
We provide you with a PPT Workbook to build your assignment answers as you progress through the course.
Once you have completed the course and your Workbook, you will upload this and submit for marking. We provide you with access to our K9HS Community and support to help you every step of the way.
Do I need to buy books and additional learning materials?
We provide you with all the resources you need to achieve your award. These include our unique instructional technical videos (K9TV and OneShots), video links, written resources, templates, case studies, downloadable pdfs and ongoing support through our private K9HS Community.
What if I need more time to complete my studies?
We know life throws curve balls every now and then, so if you find you need additional time to complete your course, you can request extenuating circumstances (EC).  You need to Email Barbara – info@k9hscourses.com to request an extension period. We will work with you to find a solution for your specific needs.
How do I know if this is the right course for me?
Unsure if this course is a good fit for you, or have questions or concerns? Wish to book a chat? Email Barbara: info@k9hscourses.com to book your discovery chat and for more information.
What is the quality licence scheme?
The Quality Licence Scheme is part of the Skills and Education Group, a charitable organisation that unites education and skills-orientated organisations that share similar values and objectives. This course been endorsed by the Quality Licence Scheme for its high-quality, non-regulated provision and training programme.
This course is not regulated by Ofqual and is not an accredited qualification. We are able to advise you on any further recognition, for example progression routes into higher education. For further information please visit the Learner FAQs on the Quality Licence Scheme website.
As an accredited clinical educator, I help those working with dogs advance their canine skills and practice. 
My vision is to positively support and mentor dog focused individuals. I am passionate about helping find solutions and providing exciting opportunities for growth and success in the canine field you work in. Whether you are experienced or new to working with dogs, our community consists of a world wide group of like minded individuals who are all about the dog! 
"I believe in working with each dog and their consent, using clinical reasoning to make every therapeutic touch count!"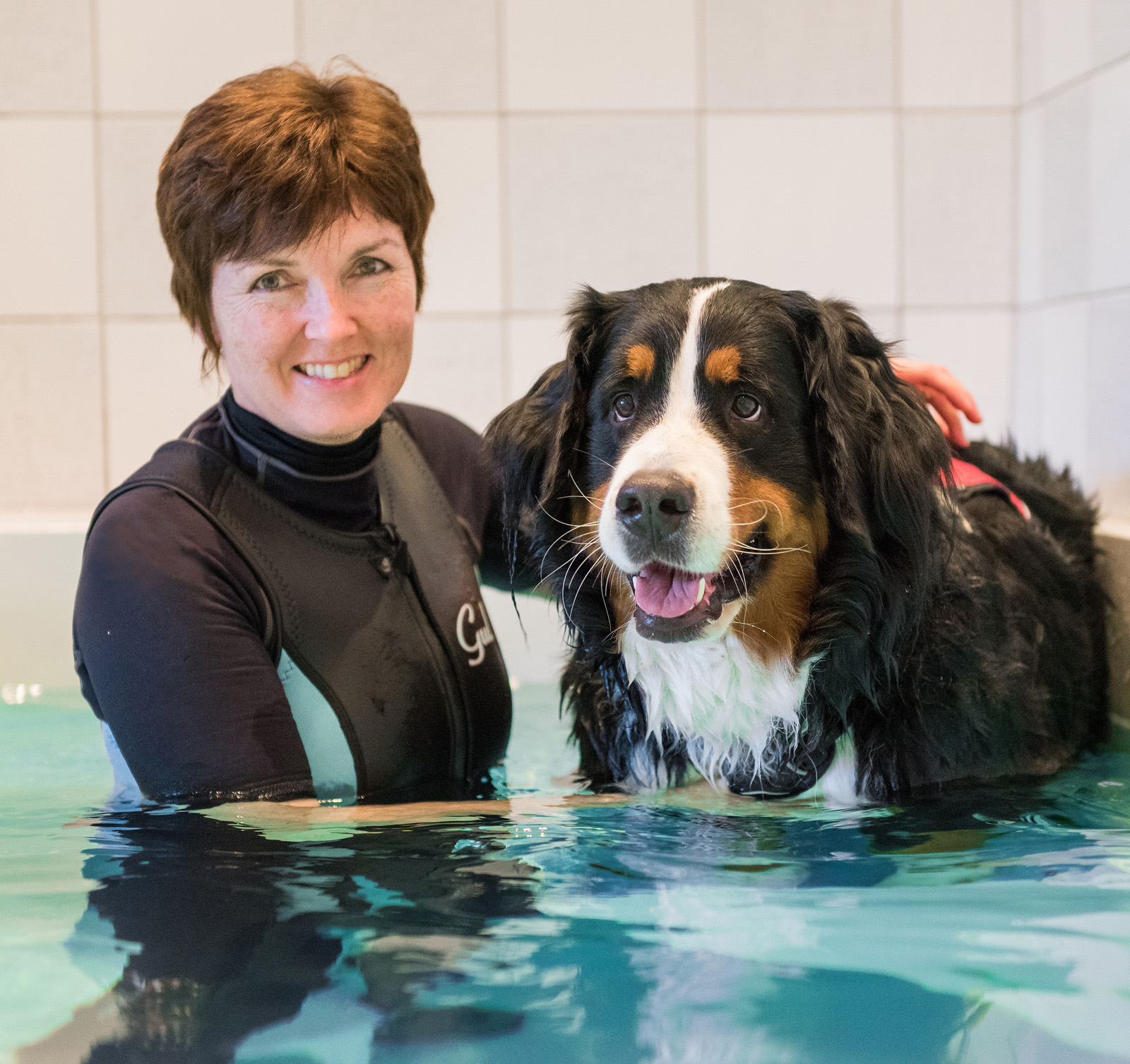 KNOW THE "WHY" OF TREATMENT CHOICES TO ADVANCE YOUR SKILLS
PPT Workbook template to help you review knowledge and link to clinical skills

K9HS canine proprioception mind maps for you to download and use as a clinic resource

Y-Shaped harness products and links to help you review your clinic equipment

Instructional technical canine videos for you to review and advance your clinical skills